Nina Nesbitt, 'I Should Be A Bird' – Single Review ★★★★☆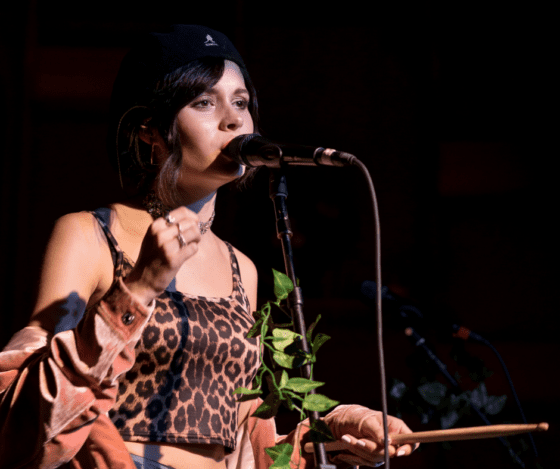 Jump To The Discussion ↓
'I Should Be A Bird' by Nina Nesbitt – Single Rating: 4/5 ★★★★☆
Nina Nesbitt, the Scottish singer-songwriter, has made a triumphant return with her newest single, 'I Should Be A Bird' which serves as the centrepiece track of her latest album, titled 'Älskar'.
This new single grabs our attention from the first chord. Also, it's the kind of engrossing listen we could only hope to get from an artist as talented as Nesbitt. She captivates us with the grit in her vocal tones, and while she experiments with different sounds, she never strays too far from the style that got her where she is now. Her exuberant enthusiasm seeps into every aspect of the production, and she radiates like a beaming sun.
Nina bears some resemblance to Taylor Swift and Halsey, but she also possesses a lot of new charisma, which helps her to differentiate herself and stand out on her own. She sings purposefully and conveys her message flawlessly in her performance.
Song Meaning
Speaking about the release, Nina said: "I wrote this song about being an empath. I'm a very sensitive person who absorbs other people's feelings, so if someone I care about is sad or going through something, I take it all on and get too involved. At times, I've even got really depressed after giving a lot of myself to other people. So this song is really about learning to set boundaries so I'm not there for my friends too much. When it all gets a bit heavy, I just need to be a bird and fly away."
You can take a listen to 'I Should Be A Bird' by Nina Nesbitt below. Also, be sure to let us know your thoughts on this new release by commenting beneath this article. As always, we love to hear your feedback. So, do you think this is one of the best new releases from Nina Nesbitt? Also, what is your favourite track from the new album?
Be Sure To Follow The Playlist Below For More New Music!
Latest posts by George Millington
(see all)