Heavily pregnant Katy Perry is going to launch a new live series to make up for her album delay which fans have been eagerly anticipating.
Furthermore, the soon to be mum will be carrying out weekly live sessions every Sunday up until her album release date, which is August 28. It is the gift her fans have been waiting for. Yes, they will have to wait a little longer to get their lugs around her new material. But, at least they will have something to keep them going.
Statement
Writing on Twitter, Katy said "Welp. I hate to throw this bad news at you like a pie in the face, but if there's anything 2020 taught me, it's to not get too attached to plans and be malleable. Due to unavoidable production delays, my album SMILE will now be released (two) weeks later on August 28. To make this up to you, starting this Sunday and until the album drops (or until Babycat…whichever comes first) join me for SmileSundays!"
"Every Sunday, time TBA (to be announced) soon, I'm going to go on LIVE for 30 minutes or more and talk all things SMILE. Thanks for being so flexible in this time. It's a wild one, for sure, but I hope the patience will be worth the wait!"
But, the excitement does not stop there as many reports are indicating that Katy may carry out some live performances too. The news is going down well with her fans. One user wrote "Thanks for trying to make it up to all of us. We completely understand, and we will always be here to support you and to show you our love and gratitude. Clowns always #SMILE no matter what."
So, do you think it is a good idea for Katy to carry out these live streams? Are you looking forward to her new album? Let us know by commenting on our social media accounts.
FREE Magazine Every Saturday!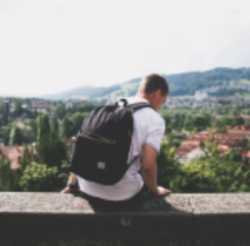 Latest posts by George Millington
(see all)