Katy Perry delivers tracks of hope and positivity. But, yet behind the scenes, it is not always a bed of roses with the singer revealing what life is like being 'Katy Perry'.
Speaking on CBC radio in Canada, the 'Fireworks' singer said: "I lost my smile. I don't know if my smile was ever fully, like, authentically mine but I was riding on the high of a smile for a long time. Which was the validation, love, and admiration from the outside world, and then that shifted." 
"I had given so much, and it broke me in half. I had broken up with my boyfriend, who is now my baby-daddy-to-be. Then I was excited about flying high off the next record. But, the record didn't get me high any more. The validation didn't get me high, and so I just crashed."
The hitmaker also went onto say:
Gratitude
"Gratitude is probably the thing that saved my life. Because if I didn't find that I probably would've wallowed in my own sadness and just jumped. I found ways to be grateful, and every morning when I wake up… the very first thing I say out loud is, 'Thank you, God, for today. I am grateful in every way.'"
"When I'm writing those songs, I'm in the worst place of my life. Something comes over me and writes the song — my soul is my ghostwriter. I turn to music to speak the language of my heart and my soul, especially when I'm in those dark times. I think I write these songs because I first and foremost need hope."
What are your thoughts to the recent interview with Katy Perry? Please have your say by letting us know on our social media accounts. We love to hear from you plus we will respond to everybody.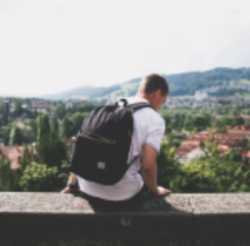 Latest posts by George Millington
(see all)