Katy Perry is just one of the many famous faces to open up about depression in recent times. For me, it is refreshing to hear the worlds biggest names open up and express their battles publicly. It proves that everyone can get into difficulties, regardless of wealth or status.
Furthermore, Katy has come out to express how she is battling 'waves of depression' while coping with the coronavirus pandemic. The revelation comes after a recent tweet which the 'Fireworks' star posted. She said "Sometimes I don't know what's worse trying to avoid the virus or the waves of depression that come with this new norm'.
Since her tweet, fans far and wide have been sending heaps amounts of goodwill stating how she should stay positive during these testing times. Luckily for the starlet, she has lots to get excited about in the future. Firstly, she will be marrying Orlando Bloom very soon, and she is expecting a daughter with the actor too. Fans were quick to remind her of the joy she has to look forward to in the years ahead. Also, it is undoubtedly a comforting thought for the star, knowing how much her loyal fan base is right behind her.
Battles
However, this is not the first time the singer has publicly made her battles known. She also spoke back in January, where she stated that she had to go on a 'mental health journey' having fallen down too many stairs mentally. Perry follows many other musicians who are expressing their mental health struggles. We have recently seen artists such as Ariana Grande, Billie Eilish, and James Blake open up about their inner conflicts. Sadly, it can affect anyone, therefore if you are struggling or know anyone who is, never keep it to yourself. There is always someone who will listen, and you are never alone.
Well, Katy Perry, we wish you well.
FREE Magazine Every Saturday!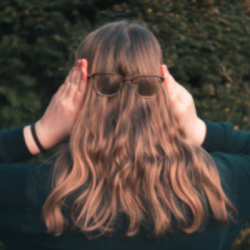 Latest posts by Emily Harris
(see all)