Kasabian frontman Tom Meighan has decided to leave the rock group to concentrate on his personal issues. The news came to light on the band's social media, with the singer, who was one of the founders alongside Serge formally stating that he has a few issues in his personal life which he needs to prioritise.
The statement said: "Tom Meighan is stepping down from Kasabian by mutual consent. Tom has struggled with personal issues that have affected his behaviour for quite some time and now wants to concentrate all his energies on getting his life back on track. We will not be commenting further."
Support
The group who have had countless top ten hits including 'Fire', 'Club Foot' and 'Underdog' are all in support of the lead man. But, it is not clear whether they will carry on as a group. Or if they will bring in a new frontman. Also, Serge, who also sings in the band, has a solo career going on at the moment; therefore maybe he will spend this time concentrating on his project?
Either way, fans are gutted to see the frontman hang up his boots. But everyone appears to be supportive of Tom with many reiterating how important it is to put his personal life first. One social media user wrote "I saw Kasabian play York fibbers in 2004. Incredible. I wish Tom all the very best in his recovery and hope he finds happiness very soon. Mental health comes first."
Another said "We will all wait till you are ready, sir Tom! Gutted, but your health is more important than anything. I hope you find the right path back to where you want to be. I can prob speak for everyone and say a massive Thankyou for what you have given me and wife. We have watched you guys all our time together, and the solstice in Leicester was going to be part of our honeymoon, you guys mean so much to me, Kasabian! You came! You conquered!!"
---
FREE Magazine Every Saturday!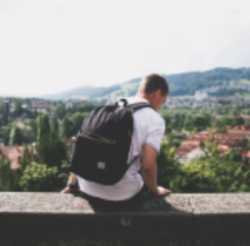 Latest posts by George Millington
(see all)