Kacey Fifield Interview With Colby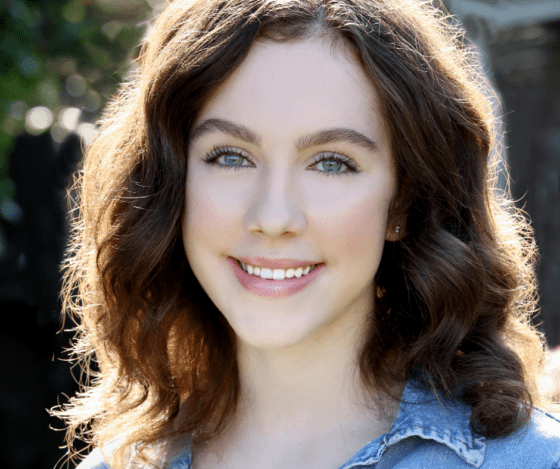 Jump To The Discussion ↓
American actress and musician, Kacey Fifield stopped by to speak to Colby about life in LA and her new single, 'Camouflage'.
Colby: How is life in Los Angeles treating you right now? Do you like living in a big city? 
Kacey:  Los Angeles is great! There are a lot of fun things to do, places to see, and people to meet. One issue right now is the HEAT! It's been pretty hot these past few weeks and, it's hard to deal with sometimes, but it's also a good excuse to go to the pool!
Colby: Your new release, 'Camouflage,' is fantastic! What was the source of inspiration for it? 
Kacey: The idea originated from a poem I wrote in middle school! While I didn't use any of the original lines, once I rediscovered the poem, I knew I wanted to write a song with the same core idea. "Camouflage" is a pop ballad that tackles explaining the aftermath of a toxic friendship/relationship as well as realizing that someone you thought you could trust really isn't who you thought they were. I think that a lot of people can relate to the core message of standing up to someone who used "camouflage" to mask their true colors. The feeling of loyalty and wanting to trust someone can often be blinding to the truth, and that's something that a lot of people need to realize when dealing with toxic individuals. That's what the song is meant to express.
Colby: You and Robbie Rosen co-wrote the new tune; how was it working with a close friend? 
Kacey: Working with Robbie is always great! We've worked together before and even released a duet called "Last Breath" last year. We have very similar ideas and share the same vision, so writing a song flows naturally.
Colby: At what age did you realise you wanted to be a musician?
Kacey: I've loved to sing for as long as I can remember! I've always been coming up with tunes and writing down lyrics, often sharing them with teachers and friends throughout elementary school. So, when I got the opportunity to take voice lessons and work with a music producer, I was thrilled. That was really the start of my incredible journey 🙂
Colby: Where would you perform if you could perform at any venue in the world, and why?
Kacey: I would love to perform at Times Square simply because of how iconic it is! I love New York so performing at such a celebrated spot where generations of musicians have performed would be a dream.
Latest posts by Colby Morrel
(see all)