IDLES are a group who excite me every time they drop a new release. Their latest track 'Grounds' is everything you would expect from a band of this calibre. They never stick to the status quo, and they prove their distinction here.
It all kicks off with a wacky synth lead which grips us from the get-go. A drumbeat then arrives which comes and goes quicker than an ex popping up in your inbox. It is a thumper with its delivery, and it is difficult not to find yourself tapping your foot or nodding your head to its rhythm.
Harrowing
At times, this track reminds me of The Horrors. It has the deep and harrowing sound which I relish most; therefore, I cannot fault it one bit. The structure of the track is ingenious because it does not follow a cliche sound which we hear all too often. Also, lyrically they are in a world of their own, I mean I doubt you will listen to a lyric like "You will not catch me staring at the sun, Not sucking on a dum dum, not turning round to run" anywhere else anytime soon.
What I love most about this band is that they do not give a damn. The group have come up with a sound which is unique and distinct to them. Also, their clever lyrical use is inspiring with its bespoke approach. As a result, it proves that IDLES are getting bigger and bolder with every track they release.
'Grounds' is taken from the band's upcoming third album which is sure to be a firey release—also, it is a real treat for anyone looking to get their inner rock reaching a new level. You can listen to 'Grounds' by IDLES below. Also, let us know your thoughts to this new track by letting us know on our social media accounts.
---
FREE Magazine Every Saturday!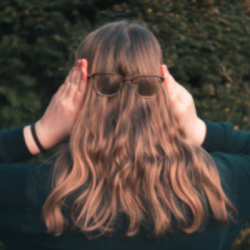 Latest posts by Emily Harris
(see all)