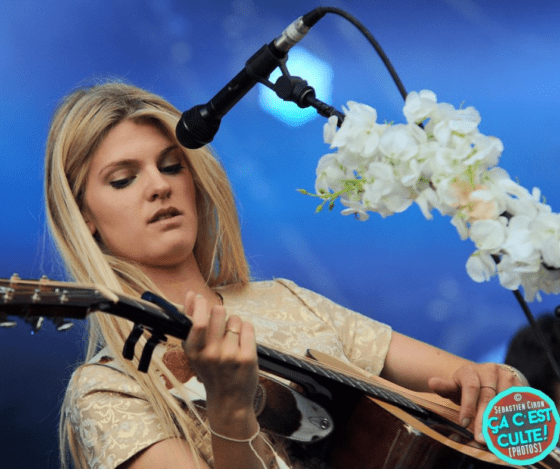 Jump To The Discussion ↓
We recently had a chat with pop sensation Emma Bale. You can check out what we spoke about below.
What Do You Enjoy Most About Being A Musician?
"The thing I love about being a musician is that it never feels like work. I live a very happy life in which I can do what I love the most; making music. I love that my life is so unpredictable. Every new step in my career is always super exciting and I find myself very blessed to be able to do what I do."
Which Track Of Yours Means The Most To You?
"For me 'Cut Loose' and 'All I want' mean the most to me. 'All I want' was the very first song I ever released so it's always been an emotional one for me. I never expected to get such a response on it as we just recorded it without any further plan, just for fun and I can't believe all the things that happened after and because of that song. 'Cut Loose' was the first song I released in a slighter different genre, which I was very nervous because I didn't know how my fans or people would react.
"Also, the lyrics sound like it's about a lover that's not really good for you but you just can't let 'em go, but there's a double meaning to it. For me, the lyrics are about me having to choose between genres. While all I want to do is just write music without any restrictions. So for me, the song is about letting go of those ideas and just do whatever I feel like music-wise. The song has been the start of a new era for me, and I can't wait for everyone to hear the new stuff I've been working on which will be released very soon."
The First-Ever Gig You Played, Can You Remember It? How Was It?
I remember it very clearly. It was in a city in Belgium called Leuven. It was an open mic night in a very small corridor with an audience of max 50 people and I remember being so nervous. My manager back then guided me on the piano. I only sang covers and one original because we didn't have anything else. But there were several musicians there that I looked up to and they all congratulated me afterwards and I felt so good that night. I wanted to feel that again and now I get to do this for a living.
What Do You Think Is The Key To Success As A Musician?
"I know it's cliche but I think it's staying true to yourself. Although I started at only 14 I still am the same person. I evolved and my taste in music has grown with me but my friends and family and a lot of self-reflection helped me to stay to my true self. I started making music as a form of self-expression, it worked therapeutic for me and it still does. That's basically the reason I make music and I think I'm just lucky a lot of the subjects I sing about are relatable and people like the sound of it. I think those two things are the most important. Knowing what you do it for and staying true to who you are."
If You Wasn't A Musician, What Job Would You Be Doing?
"I think I would've gone for interior architect or orthodontist. I've always been obsessed with shapes and making things pretty or prettier. I am still obsessed with braces and everything. But, I think if I'd start studying again I'd rather go for interior architecture as it is something I'm passionate about nowadays besides music 🙂 it's my plan b, although I'll never quit making music."
---
Latest posts by Alanis Hall
(see all)