Dua and Miley are working on a new single, and fans globally cannot contain their excitement.
Furthermore, Dua first appeared on Miley's Instagram show earlier this year, and she mentioned that the pair had a song which they have been working on together. However, they were both unsure if the song they were working on is the one they would release. But, we can now reveal that they have decided on the go forward track. Also, the stars have brought in the guidance from Post Malone's producer 'Andrew Watt', therefore expect it sound colossal!
But, the excitement does not stop there. Miley recently published an image onto social media showing Dua, herself and Andrew all working in the studio. Also, on the post, Miley wrote: "Dua has heard what you haven't…". Dua replied saying "they are innnnn for a TREAT!!!!" Well, a treat will be an understatement given how powerful they both are on their own records. Combined and we could be in for something monumental.
Release Date
Many of you may now be wondering, when is this new track going to come out? Well, many are speculating that it could appear on the seventh studio album which Miley is planning to release very soon. Nevertheless, whenever it does arrive, it is undoubtedly going to spread like wildfire with fans already struggling to hold their nerve. One fan wrote "Miley, Dua Lipa and Andrew Watt in the studio together in LA. Someone pass me my inhaler QUICKLY!!!"
So, what are your thoughts to Dua and Miley teaming up for a new release? Do you think it will be as good as we all anticipate? Or are you not bothered about the track? Please have your say by leaving a comment on our social media channels. We love to hear from you all.
FREE Magazine Every Saturday!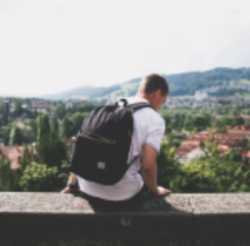 Latest posts by George Millington
(see all)