London based singer-songwriter, Zonj3, has just released his latest single 'Extra'. Having generated an incredible buzz with his previous releases, this track is expected to take the artist to new heights as we head into 2020.
Zonj3, also known as Adam Idris, is a singer-songwriter hailing from Shepherds Bush Green in London. His sound draws upon elements of Nubian music, hip-hop, afro and dance to create a unique blend that has been captivating listeners around the world. Inspired by love and nature, he started making music as recently as 2016 and has already seen great success, with his songs being featured on BBC radio stations and collecting hundreds of thousands of views on YouTube.
Off the back of his previous mixtapes, "Land of Kush" and "Nightingales Desire", the latest single, 'Extra', takes his unique sound one step further. His signature vocal style shines, delivering the catchy melodies in a smooth and stylish fashion. The production is vibrant and perfectly complements Zonj3's voice, giving the song heaps of commercial potential. Lyrically, the song is sure to resonate with fans, telling a story of falling so contently in love with somebody that it stops you in your tracks and changes the way you are for the better.
With the success Zonj3 has seen in 2018, his brand new single 'Extra' is set to take audiences by storm, cementing him as one to watch as we head into the new year.
Zonj3 Socials
FREE Magazine Every Saturday!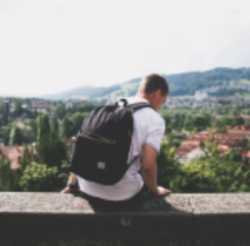 Latest posts by George Millington
(see all)