It's been four and a half years since Yungen dropped his last project, the platinum selling Project Black and Red. Now he's back with the banging Project Purple.
In 2017 Yungen earned which marked his first UK Top 10 with 'Bestie'. Currently sitting at over 35 million views on YouTube over 54 million streams on Spotify and huge radio support.
Yungen said: "I've called this release 'Project Purple' following on from my previous coloured projects 'Project Black & Red'. I use colours to describe the mood of the project. 'Purple' is all about my growth, which is packed with the wisdom, ambition, devotion & peace I have gained in the last 4 years."
Yungen And Project Purple
From the start, it's an incredible project. 'Off The Record 3' is deeply personal, talking about his youth and family. It's vulnerable, it's open, and cut me deep with talking about being a Liverpool supporter your whole life and never seeing them win the league. It's different from the rest of the album, it truly shows Yugen's diversity as an artist.
'No Chorus' is also banging. It sets the tone that lasts throughout most of the album. True to it's name, there is not a single chorus. 'Expensive' is catchy as all hell. I won't be getting 'you ain't Gucci gang coz you got a Gucci belt' out of my head for a while.
Compared with Yungen's last project, there aren't too many collaborations. However, 'Comfortable' featuring Dappy is a hit that I could see shooting up the charts, it's definitely the standout track.
but comfortable with dappy is definitely the absolute top track.
Lyrically, he's absolutely amazing. I'm in love with Yungen's genius. From his heartwrenching lines, to simple and memorable stunners like 'Stressing over Radox in the show' in 'Comfortable'. His wordplay is completely distinctive, you'll be listening on repeat to catch every single reference.
Overall, Project Purple was undoubtedly worth the long wait. It's a complex collection of tracks that make one cohesive whole piece body of work. From the lively tunes, to those from-the-heart ones, it's all round incredible. Project Purple deserves the accolades and recognition that it'll likely receive, judging off of the success of its predecessor.
Follow Yungen on Twitter here.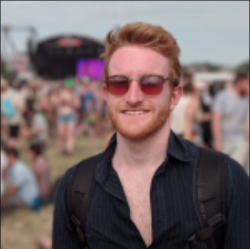 Apart from working as a music journalist, David works in communications within the charity sector. He's a big fan of everything travel, coffee and dogs and a complete expert on everything Bastille and Lorde.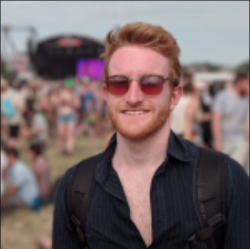 Latest posts by David Thomas (see all)
Facebook Comments