Overall, YouTube is becoming one of the most popular platforms for music fans to listen to their favourite tracks. As a result, almost 5 billion videos are watched on YouTube every single day.
Furthermore, what are music fans liking the most?
It comes at no surprise that 'Despacito' lands the top spot with a whopping 32.56 million likes.
Moreover, check out the full list of the most liked videos in YouTube history below:
Overall Top 10 Most Liked YouTube Videos
01. 'Despacito' – Luis Fonsi featuring Daddy Yankee (32.56 million likes)
02. 'See You Again' – Wiz Khalifa featuring Charlie Puth (23.46 million likes)
03. 'Shape of You' – Ed Sheeran (19.37 million likes)
04. 'Gangnam Style' – Psy (15.58 million likes)
05. 'Faded' – Alan Walker (15.31 million likes)
06. 'Hello' – Adele (14.23 million likes)
07. 'Girls Like You' – Maroon 5 featuring Cardi B (13.00 million likes)
08. 'Uptown Funk' – Mark Ronson featuring Bruno Mars (12.46 million likes)
09. 'Mi Gente' – J Balvin and Willy William (11.84 million likes)
10. 'Sorry' – Justin Bieber (11.43 million likes)
Do you use YouTube to watch music videos? Also, what is your favourite track of all time? Comment below.
Browse Away From Overall YouTube Most Liked
Are you a Music fan? Moreover, do you want to keep up to date with the latest music news, single reviews, album reviews and spotlight articles? If so, click here. Also, you can win a pair of tickets to Reading festival 2019 by joining GSGM club, share this with your friends also to increase your chances of bagging the tickets.
On the other hand, if you are looking to work with the worlds finest freelance professionals then check out the number one favourite freelance service marketplace by clicking here. Furthermore, Outsourcer lists freelance services such as graphic designers, social media consultants and web developers plus lots more.
FREE Magazine Every Saturday!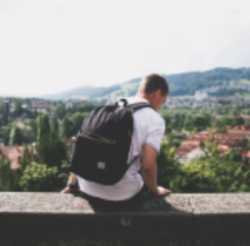 Latest posts by George Millington
(see all)