Glasgow based songwriter, Two Thirds Of Me, has just released his latest single 'Love of My Life', an up-tempo yet easy-going track lifted from the debut EP 'Love on Mars'.
Born in Rome, but living in Glasgow, Two Thirds Of Me is a songwriter and music producer who draws influence from artists including Red Hot Chilli Peppers, John Mayer, Passenger and more. The drive behind his creativity is the search for that metaphorical "missing third", which is evident in his wild experimentation and versatility as an artist.
His music is packed with funky rhythms and catchy melodies. 'Love of My Life' is no exception. Opening with a bright and snappy guitar riff, paired with an upbeat drum rhythm and bass line, this single grabs your attention from the get-go. The melodies are beautifully simplistic and infectiously catchy; the perfect companion to Two Thirds Of Me's incredible lyricism.
If you love chilled out pop music, with funky guitars and bouncy rhythms, this single is for you. 'Love of My Life' is sure to find its way into plenty of playlists over the coming weeks and with more new music on the way, Two Thirds of Me is one of the most exciting new artists around this year.
FACEBOOK: @TwoThirdsOfMe
INSTAGRAM: @twothirdsofme
Browse Away From Two Thirds Of Me
Do you want to keep up to date with the latest music news, single reviews, album reviews and spotlight articles? If so, click here. You can also win tickets to Reading festival 2019 by joining GSGM club.
On the other hand, if you are looking to work with the worlds finest freelance professionals then check out the number one favourite freelance service marketplace by clicking here. Outsourcer lists services such as graphic designers, social media consultants and web developers plus lots more.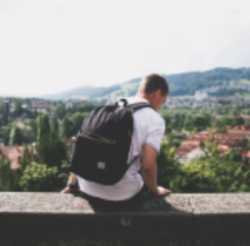 George Millington is a central London based music news and music review writer. He does not stick to just one genre but generally writes about the commercial music industry as a whole.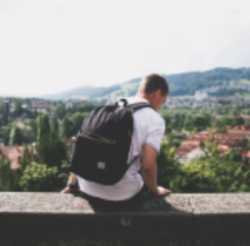 Latest posts by George Millington (see all)
Facebook Comments