High-energy UK rockers, Twister, have just released their latest single '64 White Lies', an anthemic, blazing rock song that will leave listeners reaching for the replay button and yearning for more.
Twister are a high-octane rock band from Durham, UK. Known for their incredible original material, filled with soaring riffs and unforgettable melodies, as well as their passionate live performances, they have been praised by the likes of Status Quo, Surface Unsigned and Kerrang! Radio's Johnny Doom, who has labelled the band as "one to watch".
Their latest single, '64 White Lies', is jam-packed with colossal guitar riffs and infectious hooks, delivered with theatrical passion and grit. The production is polished and clean, yet still translates the incredible raw energy and showmanship delivered in Twister's live performances.
If you love catchy, bare bones rock music, Twister are sure to leave a lasting impression with their latest release '64 White Lies'.
Browse Away From Twister
Do you want to keep up to date with the latest music news, single reviews, album reviews and spotlight articles? If so, click here. You can also win tickets to Reading festival 2019 by joining GSGM club.
On the other hand, if you are looking to work with the worlds finest freelance professionals then check out the number one favourite freelance service marketplace by clicking here. Outsourcer lists services such as graphic designers, social media consultants and web developers plus lots more.
FREE Magazine Every Saturday!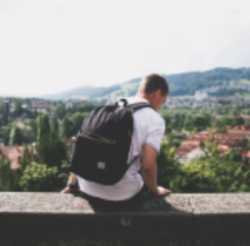 Latest posts by George Millington
(see all)