Highlands based indie band, The Twin Cams, have just released their brand-new single 'Laura'. The song has been released independently, it is the first to be completed from their upcoming sophomore album. It is sure to be loved by both fans of the band and those new to their sound as well.
Who are The Twin Cams?
The Twin Cams are an alternative Scottish duo.  They cite their influences as being bands such as The Beatles, Neil Young, Oasis and more. They have taken a fresh and unique turn on indie rock music by injecting elements of blues and country. Sonically brilliant, adding their own personal imprint. The pair have already released a full-length album, afterward, followed by an EP. Therefore, The Twin Cams have a growing and expansive discography that continues to get more accomplished with each new project.
'Laura' does not break the trend of success for the pair either. The track gathers on the strength of the duo's work to date, and raises the bar. With layers of driven guitars, a steady drum beat and solid base line, this track instantly pulls the listener into The Twin Cam's signature sound. As a result, the duo create a moody yet beautiful foundation for the top line, atmospheric and tempting. Weaving and developing from the inside out, creating a stunning backdrop for the vocals to build upon. And, the vocals are as bright and dreamy as you would hope. Therefore, they deliver the band's attentively written lyrics with a simple and catchy melody.
Subsequently, for fans of guitar music, The Twin Cams unique blend of indie rock, blues and deep country is sure to impress. So, with a second album on the way and a release as strong as 'Laura', they have cemented themselves as one to watch over the coming months.
For More Music Articles, Click here.
Follow the band on Twitter here.
FACEBOOK: @thetwincams
INSTAGRAM: @thetwincams
www.thetwincams.co.uk
FREE Magazine Every Saturday!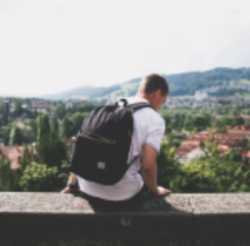 Latest posts by George Millington
(see all)