Travis Barker Announces Blink-182 Tour Resumption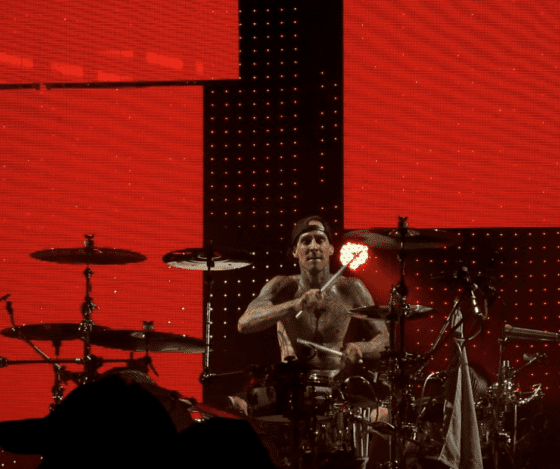 Jump To The Discussion ↓
Blink-182 fans can breathe a sigh of relief as Travis Barker, the iconic drummer of the band, announced that the highly anticipated tour will indeed resume this Friday. This update comes after a nerve-wracking medical emergency involving his pregnant wife, Kourtney Kardashian, which prompted Travis to temporarily halt the tour.
The announcement was made by Travis Barker via Twitter on Wednesday, providing fans with a glimpse into the harrowing ordeal he and Kourtney recently faced. In his heartfelt message, Travis expressed his gratitude for the successful life-saving surgery that Kourtney underwent. He tweeted, "God is great. I flew home for a life-threatening emergency surgery for our baby that I'm so grateful went well. I want to say thank you for all the support. Tour resumes Friday."
This revelation sent waves of support and relief throughout the Blink-182 fanbase, who had been eagerly awaiting the continuation of the tour. Travis Barker's dedication to his family's well-being was evident, and fans flooded social media with messages of encouragement and well-wishes for Kourtney and their unborn child.
Latest posts by George Millington
(see all)