Newcastle indie rockers, The Strands, have just released their anthemic new single, 'Yoney'. Having generated a lot of buzz with their floor-filling indie rock sound this year, this latest release is set to spread like wildfire.
The Strands are an exciting, up and coming indie band from Newcastle. The quartet draw inspiration from the likes of Blossoms, Circa Waves and Arctic Monkeys to create a zestful, guitar-driven indie rock sound, teeming with earworm hooks and energising rhythms.
Their previous singles, 'Combine' and 'Don't Go Away', have made a great impression on listeners and with 'Yoney', The Strands are sure to build on this. Jangling guitar licks, which are catchy in their own right, lead the way for the band's signature indie rock sound. The production is polished and professional, without losing the live energy that fans love, while Dean Herron's distinctive vocals are raw and emotive throughout, carrying the straight-talking lyrical content with perfection.
If you love fresh and exciting indie music, The Strands are a must hear. Their anthemic new single 'Yoney' is out now.
FREE Magazine Every Saturday!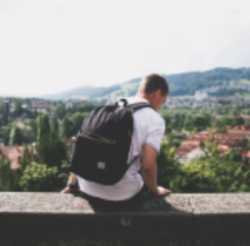 Latest posts by George Millington
(see all)