The Rolling Stones, 'Angry' – Single Review ★★★★☆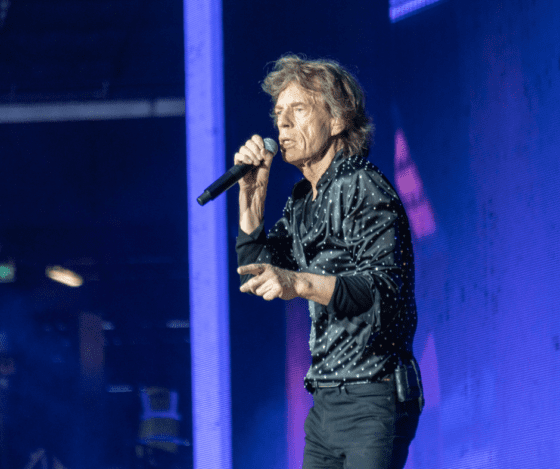 Jump To The Discussion ↓
'Angry' by The Rolling Stones – Single Rating: 4/5 ★★★★☆
The Rolling Stones have once again shown their remarkable ability to transcend decades and musical eras with their latest single, 'Angry'. The track, which leads the charge as the opening number on their album 'Hackney Diamonds', serves as a testament to the band's enduring legacy while effortlessly adapting to the contemporary music scene of 2023.
'Angry' kicks off with a classic Stones' rock 'n' roll count-in, reminiscent of their iconic live performances. Mick Jagger's unmistakable vocals take the center stage, weaving a tale of love and frustration. The lyrics, penned by Jagger himself along with Keith Richards and watt, reflect the universal theme of relationship turmoil. Also, Jagger's emotive delivery is as captivating as ever, showcasing that age has not diminished his vocal prowess.
Timeless
The instrumentation is a masterful blend of the old and new. Keith Richards' bass guitar and the impeccable drumming of Steve Jordan provide the song with a solid rock foundation. Mick Jagger, Keith Richards, and Ron Wood's guitars add a gritty and timeless edge to the track. Also, Matt Clifford's piano adds depth and texture.
The production, helmed by watt, is flawless, creating a rich and dynamic sound. The mixing and mastering by Șerban Ghenea and Matt Colton, respectively, ensure that every instrument and vocal shines through with clarity.
'Angry' encapsulates the essence of The Rolling Stones, with a melody that lingers in your mind long after the song ends. The chorus, where Jagger pleads, "Please just forget about me, cancel out my name," is a poignant moment that tugs at the heartstrings.
What's remarkable is that 'Angry' harks back to the band's nostalgic quality. But, it also feels incredibly pertinent in 2023. The Stones have proven once again that their music can stand the test of time. Also, this single is a testament to their enduring relevance in the ever-evolving music industry.
So, wait no longer! You can listen below.
Be Sure To Follow The Playlist Below For More New Music!
Latest posts by Emily Harris
(see all)