It seems The Killers will be sharing their first new piece of music since 2017's Wonderful Wonderful.
At 9am PST (5pm GMT) , the band will be debuting 'something new' as Zane Lowe's World Record on Beats One Radio. From a cryptic image posted to the band's social media accounts, it seems the song is called 'Land of the Free'. The image also features a picture of Lady Liberty herself, suggesting the track focuses on the United States.
Tune in to @zanelowe on @Beats1 tomorrow at 9AM PST for something new… https://t.co/AwEfsoPnJw pic.twitter.com/3NInstcAt9

— The Killers (@thekillers) January 13, 2019
It's possible this track is completely political, as is the 'Run for Cover' on Wonderful Wonderful. The Killers have not hidden their distaste for the Trump administration. They're one of many artists that have used their art to take a stance against him. However it could also focus on their love for their homeland, as much of Brandon Flowers' solo work does.
In December the band posted a picture to their social media accounts of Flowers in the studio captioned 'More later.'. Drummer Ronnie Vannucci Jr have told NME that they don't expect another five year wait between albums. Thank god for that, as the wait between Battle Born and Wonderful Wonderful was long enough. Vannucci Jr also referenced that they already had somethings in the works. Hopefully this is what we'll be hearing later on this evening.
The Killers going solo?
The Killer's guitarist Dave Keunig is set to release his debut album Prisism on January 25th. Keunig has told NME that some of the tracks are those that likely would never make it onto a The Killers release. Frontman Brandon Flowers has also shown interest in continuing his solo work, following on from two massively successful albums, Flamingo and The Desired Effect.
The Killers hold multiple accolades in the UK, such as 'Mr. Brightside' being the longest running chart hit in UK chart history, currently sitting pretty at 100. The Killers are also the only International act in UK chart history to have all albums hit number one. This includes Flower's solo work and discounts Sawdust, a B-Side collection.
Follow The Killers on Twitter.
Read more about The Killers here.
FREE Magazine Every Saturday!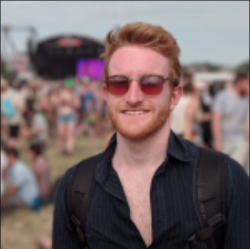 Latest posts by David Thomas
(see all)