The Gaslight Anthem, 'Little Fires' – Single Review ★★★★★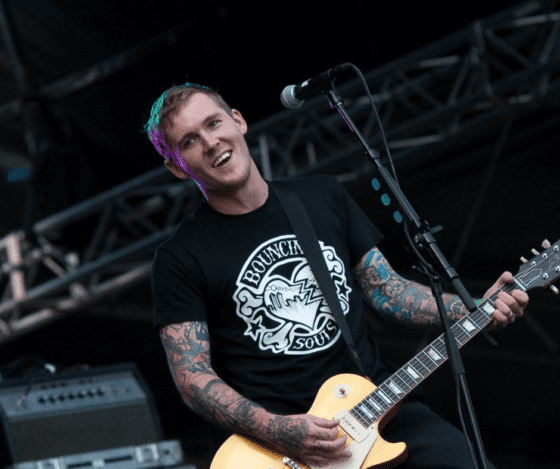 Jump To The Discussion ↓
'Little Fires' by The Gaslight Anthem – Single Rating: 5/5 ★★★★★
The Gaslight Anthem, from the heart of New Jersey, have returned with their latest single, 'Little Fires'. This rock anthem ignites a blazing exploration of personal growth and self-discovery. With heartfelt lyrics and their signature sound, The Gaslight Anthem once again prove why they are beloved by so many!
In 'Little Fires', lead vocalist Brian Fallon reflects on the challenges of dealing with someone harboring bitterness and negativity, causing rifts in their relationship. Moreover, the lyrics convey the struggle of holding on to a connection while wrestling with the need to break free from toxic influences. It's an empowerment song that resonates with anyone who's ever grappled with letting go of a detrimental relationship.
The track begins with a compelling blend of melodic guitar work and Brian Fallon's distinctively raspy vocals, instantly setting the stage for the rest of the track. As the song progresses, The Gaslight Anthem explores different rhythms and tempos, keeping us engaged and enthralled throughout.
'Little Fires' maintains the band's authenticity, offering a familiar yet fresh sound that fans have come to cherish. Brian Fallon's emotive delivery, combined with the band's dynamic instrumentation, creates an exhilarating listen. Also, the song's raw edge only amplifies its impact, making it a powerful addition to The Gaslight Anthem's repertoire.
You can take a listen to the new single 'Little Fires by The Gaslight Anthem below. Also, be sure to let us know your thoughts to this new release by commenting beneath this article. As always, we love to hear your feedback. So, do you think that this is one of the best new singles from The Gaslight Anthem? Also, are you looking forward to more new releases?
Be Sure To Follow The Playlist Below For More New Music!
Latest posts by Becky Anderson
(see all)