This morning, I have been untangling through the claims by Tekashi 6ix9ine that Justin Bieber and Ariana Grande's number one spot is a fraud.
It all seems to be a massive PR stunt to boost rappers recognition. Surely? If any artist needs to buy their own single 30,000 times over, I doubt it is the two most prominent pop stars on the planet. Furthermore, Tekashi is making a bold claim that Scooter Braun, who manages the pair purchased thousands of copies of the charity single 'Stuck With U' to get it to the top of the charts. I doubt that very much. But, even if he did, it is all going to charity, so it is hardly a bad thing?
Either way, Tekashi 6ix9ine is not happy and is making his opinion known to the world. But, as you would expect, it is facing a massive backlash online. Not only from loyal fans of the megastars but also the hitmakers themselves. Speaking about the revelation, Justin Bieber said if five or more purchases come from the same account, then all of those sales do not quality for song placing. Also, he states that official company data experts have checked through the figures. As a result, they found that all the transactions are legit, and there is no wrongdoing. Therefore, Tekashi is making a bit of a fool of himself by making such a bold call.
Trump Of Music?
However, if he intends to get people talking about him, then he is succeeding. After all, we are writing about him here. But, not exactly for the right reasons and I doubt this is going to do a lot of good for his career. But, he is making a name for himself for being this way. Even much so, many are alleging that he is the 'Donald Trump' of music.
What are your thoughts on this topic? Be sure to let us know on our social media accounts.
FREE Magazine Every Saturday!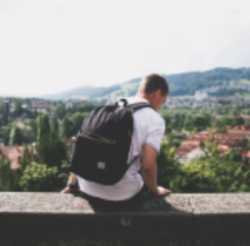 Latest posts by George Millington
(see all)