Taylor Swift is currently on the verge of releasing her new album. The album will be the seventh studio album to come from the The 'Love Story' singer.
Furthermore, Swift has already released one single from the album which sent shockwaves across her loyal fanbase with her collaboration with Brendon Urie on 'Me'.
Since the release, it has now been revealed that the album is going to take a political stance.
Speaking to German outlet RTL, Swift said:
"I definitely think there are political undertones in the new music I made. I'm not planning to stop encouraging young people to vote and to try to get them to talk about what's going on in our country. I think that's one of the most important things I could do."
Moreover, this is not the first time Taylor has hinted a political influence. Speaking in 2018 she said: "I'm writing this post about the upcoming midterm elections on November 6th, in which I'll be voting in the state of Tennessee. In the past I've been reluctant to publicly voice my political opinions, but due to several events in my life and in the world in the past two years, I feel very differently about that now."
Do you agree with musicians taking on politics through their music? Have your say by leaving a comment below.
Browse Away From Taylor Swift New Album
Music fan? Do you want to keep up to date with the latest music news, single reviews, album reviews and spotlight articles? If so, click here. You can also win a pair of tickets to Reading festival 2019 by joining GSGM club.
On the other hand, if you are looking to work with the worlds finest freelance professionals then check out the number one favourite freelance service marketplace by clicking here. Outsourcer lists freelance services such as graphic designers, social media consultants and web developers plus lots more. Outsourcer also do not charge any commission for professionals.
FREE Magazine Every Saturday!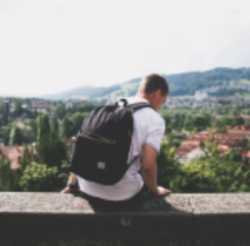 Latest posts by George Millington
(see all)