Taylor Swift has publicly criticised President Donald Trump's decision to not support the equality act by sending a letter to the Senator.
In the letter to Senator Lamar Alexander of Tennessee she wrote. "I personally reject the President's stance that his administration 'supports equal treatment of all' but that the Equality Act 'in its current form is filled with poison pills that threaten to undermine parental and conscience rights. One cannot take the position that one supports a community while condemning it in the next breath."
According to MTV, "In order to become law, the bill must face a Republican-majority Senate and the White House, and neither are expected to support it. There's no definitive date for when the Equality Act may reach the Senate. But Taylor encouraged her followers to ask senators to support the bill".
This revelation comes after our report last week indicating that Swifty is taking on politics with her new album.
Do you agree with musicians taking a stand against politics? Also do you disagree with Donald Trump's decision to not support the equality act? Have your say by leaving a comment below.
Browse Away From Taylor Swift Sends Letter To Senator To Pass The Equality Act
Hey you! Are you a Music fan? Do you want to keep up to date with the latest music news, single reviews, album reviews and spotlight articles? If so, click here. You can also win a pair of tickets to Reading festival 2019 by joining GSGM club.
On the other hand, if you are looking to work with the worlds finest freelance professionals then check out the number one favourite freelance service marketplace by clicking here. Outsourcer lists freelance services such as graphic designers, social media consultants and web developers plus lots more. Outsourcer also do not charge any commission for professionals.
FREE Magazine Every Saturday!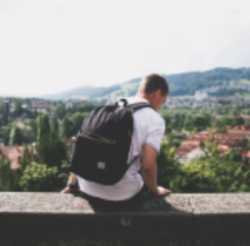 Latest posts by George Millington
(see all)