Fans are getting an insight into celebrities home lives more than ever before. It is due to the COVID-19 pandemic, which is affecting the entire world. As a result, even celebrities are stuck at home twiddling their thumbs like the rest of us. But, musicians like Taylor Swift are keeping busy by taking up new hobbies. Here I share with you what she is doing with her down-time.
Swifty is pretty much-spending quarantine life cooking meals, listening to old music and supping lots of wine. Who can blame her? Artists like Taylor are usually trotting across the globe, gracing millions with live performances. Therefore, I reckon some of them are quite enjoying the quiet they are getting from the comfort of their own homes. However, on the flip, most of us are not too far from our homes each day anyway. Therefore they must have itchy feet not being able to go anywhere surely?
Nevertheless, Swifty is not just using the time to spend time with herself. She is also making sure to go online a lot too to try and help others. She is doing just that. Furthermore, the 'Me' singer has been generously donating a myriad of cash to those in need. Apart from spreading goodwill, she is also keeping up her friendships with fellow celebs and is regularly appearing on other celebrities news feeds and stories.
Taylor Swift New Music
The one task we have not heard her talk about much is writing new music. It is an excellent time for her to sit down and pen new tracks, but maybe she is? I doubt she goes a day without picking up her beloved acoustic guitar. As a result, we may have some new music from the star soon. Well, let's hope we do anyway, we could do with some more Taylor Swift music in our lives.
Receive The Magazine For Free Every Saturday!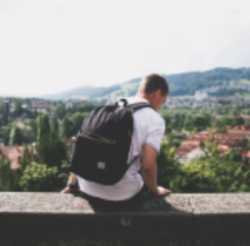 Latest posts by George Millington
(see all)