Taylor Swift has just announced the release of her new single 'The Archer' through an Instagram live post.
From the reaction of Swifties, it appears that it is a definite winner. Many have even claimed that their idol is officially 'back' with this track.
Furthermore, during an Instagram live post which Taylor filmed on the set of her new video, she said. "I really wanted to give you track five before the album came out. As I was making albums, I was putting a very vulnerable, personal, honest, emotional song as track five."
You can listen to 'The Archer' below.
Moreover, one YouTube user wrote. "Omg I love you so much Taylor your music has helped me so much throughout my whole life and this song is so beautiful! 😭😭😭 I was not expecting this! Please listen to my cover of ME! it would mean the world to me. You are the reason that I started writing songs and I definitely want to cover this in the next few days ♥️♥️♥️♥️♥️
Another also wrote "I've been waiting for this Taylor to come backkk!!! 😭😭😭 No offense to Me! and YNTCD they're bops and awesome but I've always just digged slower and lyric-packed songs. Aaaargghhh perfection I'm crying 😭😭😭😭❣️❣️❣️❣️"
This release comes after Taylor and Scooter Braun's beef over Swifts masters. You can read all about that here.
The feud between the pair appears to be no closer to being resolved and to add more sting to the wound, Katy Perry who Swift recently reconciled with was spotted at Scooter's party. That will surely add new fuel to the fire.
Have you taken a listen to Taylor's new single? Also, are you a fan of it and do you agree that Swift is back?
Lastly, be sure to eave a comment in the section below. We read all replies.
FREE Magazine Every Saturday!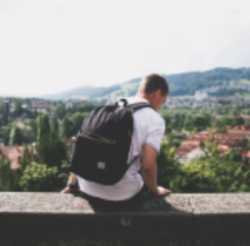 Latest posts by George Millington
(see all)