Taylor Swift and Brendon Urie delight fans with their performance at the Billboard Music Awards in Las Vegas.
Swift has since posted about her excitement on her official social media account. Furthermore, she wrote. "THIS WAS THE MAXIMUM AMOUNT OF FUN POSSIBLE. And for the first time ever I'm releasing the live rehearsal audio from this performance on vinyl and CD from @BBMAs on my site. Thank you to every performer up there with us tonight!!! "
You can watch the live performance below.
Fans have been praising the 'ME' singer since her highly anticipated performance. One social media user wrote "Who remembers sitting by the TV late one Saturday night in 2017 to see @taylorswift13 sing on SNL for the first performance of the rep era?? And now we have this glow up. What a journey."
Did you enjoy the 2019 Billboard Music Awards? Have your say by leaving a comment below.
Browse Away From Taylor Swift And Brendon Urie And Their Performance At The 2019 Billboard Music Awards
Are you a Music fan? Moreover, do you want to keep up to date with the latest music news, single reviews, album reviews and spotlight articles? If so, click here. Also, you can win a pair of tickets to Reading festival 2019 by joining the official GSGM club, share this with your friends also to increase your chances of bagging the tickets. To be in with a chance of winning, you must remain a member of GSGM club.
On the other hand, if you are looking to work with the worlds finest freelance professionals then check out the number one favourite freelance service marketplace by clicking here. Furthermore, Outsourcer lists high quality freelance services. Such as graphic designers, legal advisors, social media consultants and web developers plus lots more.
Receive Weekly Music Updates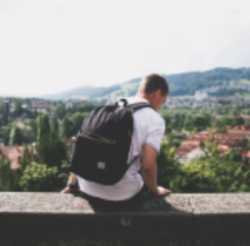 Latest posts by George Millington
(see all)