Taylor Swift has revealed that she had to go to cat school to teach her how to act like a cat ahead of her role in the movie 'Cats'.
Furthermore, speaking to TIME's Three Things That Have Influenced Me series, she said. 'I have Cats, I'm obsessed with them. They're just a real joy to live with. And I love my cats so much that when a role came up in a movie called Cats,. I just thought like I've gotta do this. Like this is my calling in life, to do this for the ladies. And so I went to cat school which they have on set, readily available for us and learned how to be as much like a cat as I possibly could and yeah cats are just really cool.'
You can watch the video here.
What do you think of the video? Also are you looking forward to Taylors 7th studio album? Have your say by leaving a comment below.
Browse Away From Taylor Swift And Cat School
Are you a Music fan? Moreover, do you want to keep up to date with the latest music news, single reviews, album reviews and spotlight articles? If so, click here. Also, you can win a pair of tickets to Reading festival 2019 by joining the official GSGM club, share this with your friends also to increase your chances of bagging the tickets. To be in with a chance of winning, you must remain a member of GSGM club.
On the other hand, if you are looking to work with the worlds finest freelance professionals then check out the number one favourite freelance service marketplace by clicking here. Furthermore, Outsourcer lists high quality freelance services. Such as graphic designers, legal advisors, social media consultants and web developers plus lots more.
Receive Weekly Music Updates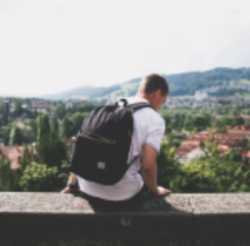 Latest posts by George Millington
(see all)