'Fool' is the latest offering from British pop starlet Tali Shear. She leverages what she does best here, heartful deliveries with infectious melodies.
The track is giving the big hitters a real run for their money. It comes with a myriad of qualities which set the singer apart from the rest and her robust delivery is awe-inspiring. It all gets underway with a relatively toned-down vibe which follows the track throughout. The piano intro for me, though is enough to grip me and keep me firmly in its palm. Also, the vocals which Tali performs proves her quality as an up and coming musician. She sings with her heart on her sleeve, and it leaves you itching for more.
Overall, it is a potent track from Tali Shear. She takes influence but yet delves into a realm unique to herself, therefore hats off to her. You can listen to 'Fool' by Tali Shear below.
---
FREE Magazine Every Saturday!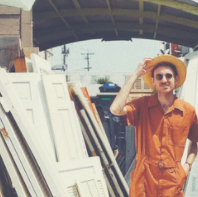 Latest posts by Colby Morrel
(see all)