Firstly, stay at home, everybody. This advice is somewhat known in most places now, but it is astounding just how many people are ignoring official guidance.
For me, staying at home isn't that bad. Everybody should use this time to listen to some of the best new tracks out in the industry at the moment. To save you all the time (not that time is a problem at the moment), I have put together a list for you.
Alaina Castillo – Just A Boy (Soft Acoustic)
This one is a very soothing release from Alaina. It brings similarities of Ariana Grande, Christiana Aguilera but also Corinne Bailey Rae. I like this one a lot, and it is excellent for those hazy mornings waking up knowing you have another long day stuck in self-isolation.
All Time Low – Melancholy Kaleidoscope (Rock)
The rockers are back with their new track. Overall, it follows a similar vibe to their previous hits, and it is everything we all need right now. It is robust, punchy and leaves you feeling full of energy. Play this one loud and get your family rocking around the front room!
Dua Lipa – Break My Heart (Pop)
Dua is known for her catchy melodies and hit pop tracks. Her new release is no exception. It has a feel-good summer vibe to it, and it will even get your grandpa tapping his foot. The chorus is bold and also states that she should have 'stayed at home'. Take note, folks!
So there you have it. Here are just a few of the top tracks you should be listening to right now. However, with around 40,000 new songs coming out on Spotify every day, I doubt that you will struggle to find something you love. Also, remember you must stay at home. Let's all save lives together.
Receive Weekly Music Updates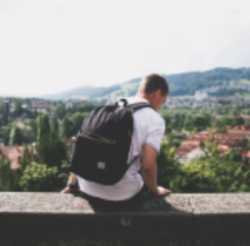 Latest posts by George Millington
(see all)