Jessie Ware is a one in a million artist, it's cliche to say there's no one like her, but there truly isn't.
What other artists are interviewing Sadiq Khan with their mum on a podcast, chumming it up with the My Dad Wrote a Porno lot, collaborating with Nicki Minaj and releasing incredibly beautiful and soulful music, as well as absolute club bangers?
I'm completely enamoured with everything Jessie Ware and she's dropped a new track, quite possibly the first track from her as-of-yet-unannounced fourth album following the success of last year's Glasshouse. 'Overtime' could not be further from the hits of Glasshouse, like 'Selfish Love' and 'Alone', 'Overtime' takes Jessie back to her earlier days of non-stop dance collaboration rather than music played whilst people bone in one of the Fifty Shades movies.
The ticking clock and heavy bassline drag you into 'Overtime', it immediately pulls you into a different mood, a different place. The beat is wildly infectious and has kept me listening to this track on repeat since it was dropped as Annie Mac's Hottest Record in the World Right Now. As always, Jessie vocals are on point, but that's an injustice to just how good her voice is. I've had the pleasure of seeing her three times in concert, twice at festivals and once at a charity fundraiser, and every single time she's left me in awe.
'Overtime' boasts a little bit of a 'speaky' chorus, something Jessie herself described as sort of Madonna-like. Honestly, that's my favourite part of the song. It catches you a bit off guard and I hate this damn word, but it makes you feel that little bit sassy. Moving swiftly on.
This track is as perfect a one to give you a kick in the morning as it is to have on as you neck your gin at pre-drinks. If I don't hear this in every club I enter for the rest of 2018, I'm gonna be kicking off at the DJ, no club is worthy if they're not taking advantage of this track. It feels like a club classic already, I hope Hacienda Classical decide to tackle it.
Jessie Ware won't be touring to you anytime soon, the Glasshouse era has been firmly put to rest and Jessie has recently announced her pregnancy with her and husband Sam's second child.
Follow Jessie Ware on Twitter here.
FREE Magazine Every Saturday!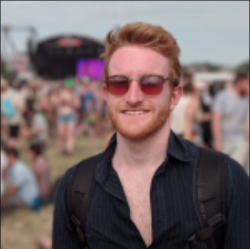 Latest posts by David Thomas
(see all)