Sports Team have narrowly fallen short of a number one album position due to a substantial last-minute increase in Lady Gaga popularity.
The indie band who have taken giant leaps over the last few years were all but certain to claim their first UK number one with the midweek chart position being very much in their favour. But, it came down to the wire and Lady Gaga's 'Chromatica' had a massive influx in traffic in the closing stages of the week.
Gutted will be an understatement for the group who are impressing nationally with their signature raw indie sound. Also, what makes it an even bigger pill to swallow is the fact that only 600 copies were making the difference. Mind you, taking the 2nd position in a competitive chart like this one is a considerable achievement. Also, some of the greatest names fall short of this position; therefore, for a new band like Sports Team, it is a massive testament to their quality.
Vinyl
Luckily though for the 'Deep Down Happy' creators, they did achieve the most popular vinyl record of the week selling a whopping 4,300 copies. Pretty good going, right? Also, the band have taken the news very well. Furthermore, speaking on their official Twitter account, they said: "It was Blur vs Oasis, and we were Oasis. Took it closer than we had any right to. Will be paying back the IOUs well into our forties but, what a ride. Love you all."
Ah well, number two is still a massive accomplishment, and I am sure it will motivate the band even more. So, what are your thoughts to Sports Team coming in second place? Do you think that Gaga deserved to get the number one position? Let us know on our social media accounts. We love to hear from you.
---
FREE Magazine Every Saturday!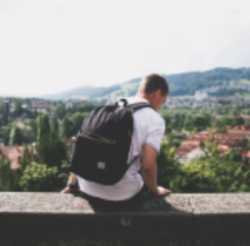 Latest posts by George Millington
(see all)