SOLBLOMMA for me is the best thing to come out of Sweden since Roxette. Luckily, I received her new track 'Vara själv' because it is what I needed in my life, without actually knowing.
We mainly hear the artists Swedish tongue here, but the confident artist also delves into English with her music which promotes a new hybrid in itself. The song has multiple similarities with the modern greats, but yet it remains unique in its own right as well. It sounds pretty similar in style to Tones And I, yet it is not a replica, and it brings its own individual flavour to the party.
If you asked me which genre it falls into, then I would be stumped. As a result, SOLBLOMMA cleverly transitions between styles and I have heard that she was once used to cover metal music, Wow. The track is a feel-good piece, and it inspired me throughout this crazy pandemic. I could only imagine how great this would sound live.
You can listen to 'Vara själv' below.
Receive Weekly Music Updates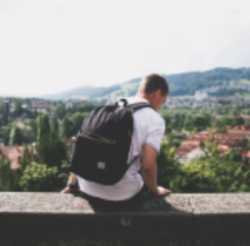 Latest posts by George Millington
(see all)