Sofia Evangelina, a budding young singer hailing from Canada, has just released her brand new cover of Lionel Richie's iconic ballad 'Hello', a song that perfectly complements her magnificent vocal talent.  It takes someone with immense vocal talent and control to tackle such a charmed favourite, something not undertaken lightly, but Sofia does so without following but making it her own.
At just 15 years of age, Sofia Evangelina is an artist with heaps of natural talent that slips out with ease and a "powerhouse" voice, capable of delivering emotive and moving performances to capture and captivate. Beverly Delich, the manager credited with discovering Michael Bublé, says Sofia has "A powerful and commanding voice for someone so young" and that "super stardom is imminent". High praise indeed.  Drawing inspiration from the likes of Aretha Franklin, Beyoncé, Nina Simone, Christina Aguilera and more, she has just released her debut album of cover songs 'Butterfly'.  With influences such as those, its plain that Sofia is absorbing all the right vibes to find her place among them in the not-too-distant future.
'Hello' is the latest track to be released from the Bryant Olender produced album and it is the perfect demonstration of Sofia's talent. She delivers the vocal with passion and power, conveying the emotion of the piece with grace. Building throughout from simple piano, to a full arrangement encompassing all the classic chords of the original, 'Hello' is sure the grab your attention and keep it.
'Hello' is an ambitious cover, but executed with perfection so not daunting in the slightest for Sofia. With her talent, flair and determination Sofia Evangelina is a young artist who will surely reach well-deserved super stardom in no time.
Be sure to keep up to date and follow Sofia here.
FACEBOOK: @sofiaevangelinaxoxo
TWITTER: @sofiaevaxo
INSTAGRAM: @sofiaevangelinaxoxo
www.sofiaevangelina.com
FREE Magazine Every Saturday!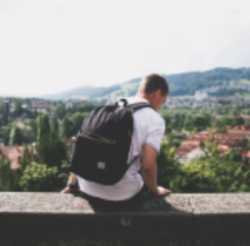 Latest posts by George Millington
(see all)