So, in recent weeks fans have been having their say about the controversial Confederate monuments. But should Dolly Parton replace The Confederate monuments? Many believe she should.
Furthermore, Alex Parson is a campaigner who does not want to change History. But, he believes we should change who we honour. Also, his go-to choice of replacement is the 'Jolene' singer Dolly Parton,
Speaking about his campaign, he said: "History should not be forgotten, but we need not glamorise those who do not deserve our praise. Instead, let us honour a true Tennessee hero, Dolly Parton."
"Dolly Parton has given more to this country and this state than those confederate officers could ever have hoped to take away. Let's replace the statues of men who sought to tear this country apart with a monument to the woman who has worked her entire life to bring us closer together."
Petition
But, it appears that it isn't just Alex who wants to see the Country legend replace the monuments. Furthermore, more than 13000 people have also signed a petition calling for the Tennesse State House to make the change.
Also, celebrities are even encouraging the state to remove the statues. Moreover, Taylor Swift is asking the officials to remove statues honouring Edward Carmack, who was a white supremacist. Writing about the revelation, Swifty said "We need to retroactively change the status of people who perpetuated hideous patterns of racism from 'heroes' to 'villains'. And villains don't deserve statues. When you fight to honour racists, you show black Tennesseans and all of their allies where you stand, and you continue this cycle of hurt. You can't change history, but you can change this."
So what are your thoughts to this? Should Dolly Party replace Confederate monuments? Please have your say by letting us know on our social media accounts. We love to hear your feedback.
FREE Magazine Every Saturday!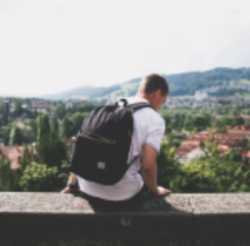 Latest posts by George Millington
(see all)