Ed Sheeran has just released a new video for his single 'Blow' with Chris Stapleton and Bruno Mars. Ed appears to be able to do no wrong in the eyes of his Sheerios. However, from looking at the response for his new video, fans are not impressed with the track which delves into the world of rock.
Nevertheless, we have played it on repeat for 30 minutes and we have to say we LOVE THIS TRACK.
Furthermore, one wrote "Let's be real here, your other collabs are better than this one. No hate, but this song was pretty …. Meh 😬"
However, on the flip side one wrote "This song is one of the best things that happened this year … a pure rock song by three amazing artists in 2019, from my rock fan heart : thank you !"
Do you agree with the negative reviews? Or do you like the new single from Ed, Chris and Bruno? Have your say by leaving a comment below.
Browse Away From Sheerios
Hey you! I am guessing that you are a Music fan? Moreover, do you want to keep up to date with the latest music news, single reviews, album reviews and spotlight articles? If so, click here. Also, you can win a pair of tickets to Reading festival 2019 by joining the official GSGM club, share this with your friends also to increase your chances of bagging the tickets. To be in with a chance of winning, you must remain a member of GSGM club.
On the other hand, if you are looking to work with the worlds finest freelance professionals then check out the number one favourite freelance service marketplace by clicking here. Furthermore, Outsourcer lists high quality freelance services. Such as graphic designers, legal advisors, social media consultants and web developers plus lots more.
FREE Magazine Every Saturday!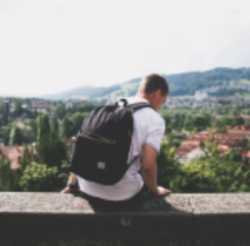 Latest posts by George Millington
(see all)