Sean-Ryan Petersen Interview With Colby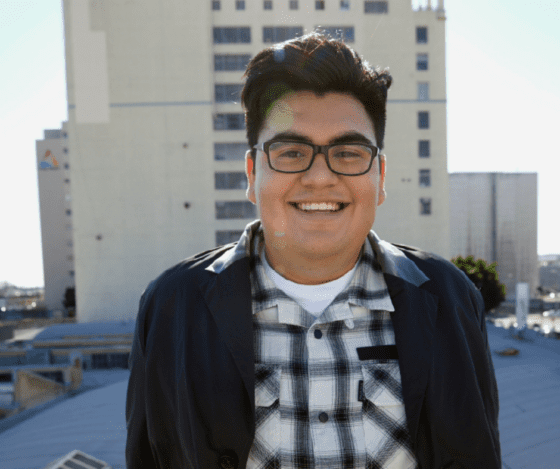 Photo Credit: Sean-Ryan Petersen
Jump To The Discussion ↓
Sean-Ryan Petersen, the Latin American voice actor and on-screen performer, stopped by for a chat!
Colby: Hello Sean-Ryan, it's great to meet you. Your career started when you were just eight years old, which is incredibly inspiring. What was it like to enter the industry at such a young age?
Sean-Ryan: I was eight years old when I first started. It was certainly an interesting experience that I was equally excited about and nervous about breaking into. Much like a child getting into karate or soccer, I liked the idea but had no idea what I was getting into. I was nonetheless ready to try and get on a show which was where my original fascination stemmed from. I was surprised by the level of secrecy I was held to since most projects are under an NDA or no talk order from your agency. I was still going to school and despite knowing a ton of cool things going on behind the scenes, I couldn't say anything. I had an amazing first job dubbing for PBS' Dive Olly Dive where I got to experience just how welcoming the industry could be. That job cemented my passion for voiceover and my pursuit to refine my craft.
Colby: You have a stellar reputation in your field and have worked on some major projects. What do you believe is the secret to success in the voice-over industry?
Sean-Ryan: Thank you, I really appreciate it. Determination and knowing that there is no limit to what you can learn is key. Your craft can always be refined to modify your voice better to give life to new characters. Another key is not taking rejection to heart since that is something you will hear plenty of, for every yes you may hear 25-1,000 nos.. As long as you keep at it, you will find a project that you and only you are perfect for.
Colby: What would you work on if you could, whether it be a current project or one from the past, and why?
Sean-Ryan: I really have been on so many projects I truly love. Having worked on Victor and Valentino for the past 4 years has been amazing. Working on a project that is near and dear to me, truly has been a pleasure. Something I really have a desire to work on is any of the Persona series games, whether it be 3, 4, or 5. It is my dream to play a lead in a video game or at least a secondary protagonist like a best friend character. To be able to do something like that would cross off the last check on my career bucket list.
Colby: You enjoy drumming a lot; what genres do you play?
Sean-Ryan: The genres I play are as eclectic as my taste in music is. I like Japanese pop and rock specifically Jin or E ve (yes the space is meant to be there). I like playing songs by Rise Against, Three Days Grace, and Breaking Benjamin. Some days I'm playing songs by Cafune, Kitsune, The Doozers, or Gen Hoshino. I even played drums for Billy Joel and Elton John covers. Typically, I just learn the styles based on the kind of music I listen to in the moment.
Colby: Lastly, you have a solid commitment to volunteering and giving back. Could you tell our readers about some of the charities you are currently supporting?
Sean-Ryan: I support the Skechers Pier to Pier walk, who support special-needs children through the Friendship Foundation. No Kid Hungry is also an incredible foundation whose goal, as its name suggests, is to provide meals to all children so no one goes hungry.
Latest posts by Colby Morrel
(see all)