Séan is catapulting himself to great heights with his latest track 'See You Later'. It is a release which cements his name even deeper into the contemporary scene and its infectious and charming quality is proving difficult to resist.
There is a myriad of flavours sitting within its tight production and it has an electric pop feel with a tight bassline and a beat which grips instantly. Vocally, Séan hits all the sweet spots with him singing with true poignancy.
For me, this is one of the finest post-genre tracks of recent times and the Leicester born artist is proving he is a force to be reckoned with.
You can take a listen to 'See You Later' by Séan below.
---
FREE Magazine Every Saturday!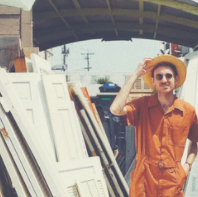 Latest posts by Colby Morrel
(see all)