Arizona hip-hop artist, Sabathil, has just released his latest single 'StockWentUp'. Lifted from his debut EP, 'Alpha Centari', this latest single is set to generate a lot of buzz around the rising artist.
Hailing from The Bronx, New York, but now residing in Arizona, Sabithil has been writing music for over 15 years with his late brother, Thaahum. Since his brother's passing, Sabithil has vowed to continue his journey through music and challenges the social norms of modern rap by stepping up his lyrical content. His debut EP, 'Alpha Cenari', was released in December of 2018 and has cemented him as one to watch in the US hip-hop scene.
The latest single sees Sabathil extending his reach overseas, bringing his unique sound and well-earned hype with him. 'StockWentUp' features a hard-hitting beat, which is the perfect fit for the smooth, yet powerful vocal delivery. Sabathil's bars sound effortless throughout, showcasing the huge talent he possesses.
If you love authentic hip-hop music, do not sleep on Sabathil. His new single 'StockWentUp' is set to take over hip-hop playlists worldwide.
Receive Weekly Music Updates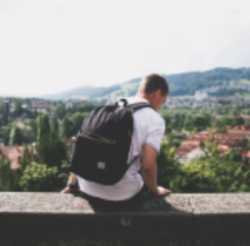 Latest posts by George Millington
(see all)