Ruel might only be 16, but the teenage Aussie is back with a massive new single. 'Painkiller' is the first single from his forthcoming EP, following on from the debut EP that made him, READY.
'Painkiller' is a strong start to this new era. It's Californian pop with exciting strings and thick bass, it's very half alive and truly a track benefiting life in the sun. Ruel's voice is smooth as hell, it's like Troye Sivan and Shawn Mendes combined their vocals and lent them to a jazzy, summery shimmer pop track. The track focuses on a person who can relieve all pain, take you to a place of invincibility and change you. Nothing can tarnish the way this person makes you feel, they're someone special, beyond unique, who'll turn your life around.
Ruel said: 'All my songs are about personal experiences. Songwriting helps me get through things, feelings that I don't understand myself. When I write about something, it helps me figure it out in the process. But I want people of all ages, whether they're 15 or 50, to be able to relate to my songs.'
Does Ruel's Painkiller Work?
'Painkiller"s bizarre video was filmed in Australia. It's a wild ride of Ruel exploring a house undergoing fumigation, which turns a little bit dance party. Then results in death via absorbing lethal gases. You'll see Ruel fall to pieces and die whilst having a great time. Weird as all hell, but it's aesthetically pleasing.
Younger artists are embracing the power on the internet and releasing multiple EP releases ahead of a full length album. Just look at how Billie Eilish's debut album is dominating the world, despite being her first full length release. If Ruel's workings so far are anything to go off of, we could see him taking over worldwide charts soon.
Follow Ruel on Twitter.
FREE Magazine Every Saturday!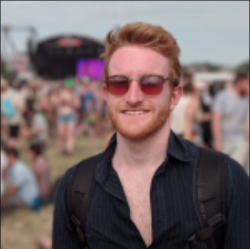 Latest posts by David Thomas
(see all)