Royal Blood, 'Mountains At Midnight' – Single Review ★★★★☆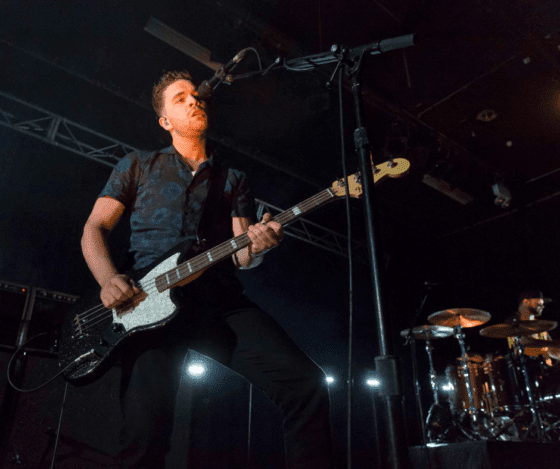 Jump To The Discussion ↓
'Mountains At Midnight' by Royal Blood – Single Rating: 4/5 ★★★★☆
There is no doubt whatsoever that Mike Kerr and Ben Thatcher of Royal Blood are immensely talented lads. Since forming in 2011, they have secured three U.K number one records. Royal Blood (2014), How Did We Get So Dark? (2017) and 2021's Typhoons. Their latest LP 'Back To The Waters Below' is out on 8th September. From that album is 'Mountains At Midnight'.
You get the sense that the duo has really worked their proverbial rears off over the last 15 years or so to get where they are today. They have done it the hard way though. As Kerr states, 'No-one saw the years of us playing in loads of bands to no-one. That all got swept under the carpet because the other story is magical and more wondrous. Luck is where passion meets opportunity. We got our golden ticket and walked out as tiny ninjas. We were in the right place at the right time, and we have to remember to give ourselves the credit that we didn't get into this position by winning a quiz show, we put in a serious amount of work'. Kudos to them both….
Signature Sound
Anyway, back to the new single. 'Mountains At Midnight' hits you like a ton of bricks. Moreover, from the opening drum intro, expertly played as always by Thatcher, the track is a heady mix of early Muse and The Hives, a hint of Led Zeppelin along with 'Songs For The Deaf' era Queens Of The Stone Age. The 'ooo-ooh' backing vocals are superb and the song rarely drifts away from Royal Blood's signature sound. Controversially, for a band that consists of just bass and drums, there does seem to be normal electric guitar on this track. However, the band are such studio geniuses that I wouldn't be surprised if that sound is a bass guitar put through some clever studio gizmo. The boys self-produced their next upcoming LP for the very first time and based on 'Mountains At Midnight' they will surely continue to go down this road.
So wait no longer! You can listen below.
Be Sure To Follow The Playlist Below For More New Music!
Latest posts by Rob Sapwell
(see all)