Rihanna is pop royalty and she has one of the largest fan bases globally for a pop star. However, it has emerged that fans have been pronouncing her name wrong for years.
This revelation comes after the 'Umbrella' singer introduced herself whilst speaking to Vogue about her new 'Fenty' Line.
She very clearly pronounces her name 'REE-ANNA'. However fans have since took to Twitter to confess that they have always called her 'REE-AHHN-AH​'.
Surely, how is this possible?
I am so pissed at all of us for pronouncing Rihanna's name wrong this entire time. I am so sorry queen @rihanna

— Dr. Drea (@drea_paz) May 30, 2019
Fans have since started a poll on Twitter to work out the percentage between both pronunciations and the results are astounding.
ok yall how do you pronounce it

— b (@boopyape) May 29, 2019
S0me fans are still confused with the pronunciations with one writing " don't understand the difference" another also wrote "what's the difference tho".
Another user wrote "Me searching for the "Ree-Hannah" option on this poll because that's what I've been saying"
Moreover, is this a British and American divide? Tomayto or Tamarto?
Come on, tell us how do you pronounce Rihannas name? Have you been saying it wrong all this time? Have your say by leaving a comment below.
Browse Away From Rihanna And Her Name
Are you a Music fan? Moreover, do you want to keep up to date with the latest music news, single reviews, album reviews and spotlight articles? If so, click here. Also, you can win a pair of tickets to Reading festival 2019 by joining GSGM club, share this with your friends also to increase your chances of bagging the tickets. To be in with a chance of winning, you must remain a member of GSGM club.
On the other hand, if you are looking to work with the worlds finest freelance professionals then check out the number one favourite freelance service marketplace by clicking here. Furthermore, Outsourcer lists freelance services such as graphic designers, social media consultants and web developers plus lots more.
FREE Magazine Every Saturday!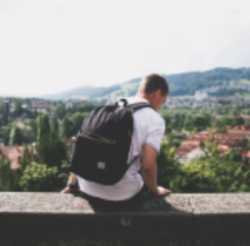 Latest posts by George Millington
(see all)