The Wombats are back with the Extended Version of their fantastic fourth album Beautiful People Will Ruin Your Life. Following on from the previously released 'Bee-Sting' the lads have dropped the nostalgia infused, 80's inspired track 'Oceans'
From the get go, the glossy synth is incredibly reminiscent of Bowie, namely 'Let's Dance', the overuse of synths works really well, the disparity between intense vocals and instrumentals to relaxed synth beats sorta relates to the ebbs and flows of the ocean too. I posted on Instagram about this song sounded like a million synths had a baby with the ocean, and The Wombats messaged me to confirm my suspicion- brilliant.
'Ocean' is a classic The Wombats tune, in sound it's very reminiscent of the Glitterbug era, however lyrically it fits right into the anxiety driven, human experience focused Beautiful People Will Ruin Your Life. 'Oceans', like 'Lethal Combination' (which has earned itself a special acoustic version on the Extended Version, focuses lyrically on the difficulties of combinations and communications in relationships. Whilst trying to settle a dispute and stuck in an endless loop, it seems that they're 'trying to sell the ocean to the sea'.
Whilst there's a pervasive feeling of hopelessness throughout 'Oceans', for some reason it sort of feels hopeful and positive, many it's from that healthy dose of Bowie inspired synths, or maybe it's just the gift of The Wombats to turn tragedy and pain into something that sounds almost enjoyable.
It very much seems that beautiful people can, and will, ruin your life.
The Extended Version of Beautiful People Will Ruin Your Life is available everywhere now.
Catch The Wombats on tour in the UK next year:
24 January 2019 – O2 Academy Glasgow, Glasgow
25 January 2019 – O2 Academy Glasgow, Glasgow
26 January 2019 – First Direct Arena, Leeds
28 January 2019 – Newport Centre, Newport
29 January 2019 – O2 Academy Bournemouth, Bournemouth
31 January 2019 – O2 Academy Birmingham, Birmingham
1 February 2019 – SSE Arena, London
Follow The Wombats on Twitter.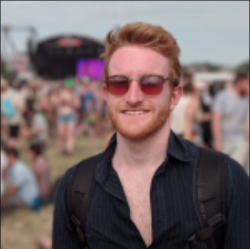 Apart from working as a music journalist, David works in communications within the charity sector. He's a big fan of everything travel, coffee and dogs and a complete expert on everything Bastille and Lorde.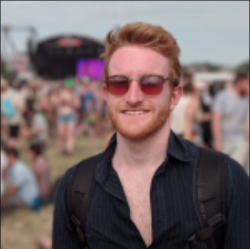 Latest posts by David Thomas (see all)
Facebook Comments