Rawle has just released one of the most compelling and captivating tracks I have heard in recent times.
'Broken Love' is a testament to the R&B singers quality. He has a characteristic which not many possess and he creates a sound which is unique to himself whilst taking the best from yesteryear.
Since debuting on April 17th, "Broken Love" has garnered over 50,000 impressions worldwide. The love song features Melanie Amaro, the 2011 Winner of American X Factor, and was written and composed by Rawle.
You can listen to 'Broken Love' by Rawle below.
---
Receive The Magazine For Free Every Saturday!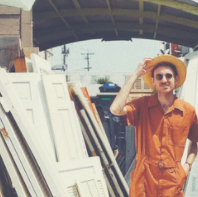 Latest posts by Colby Morrel
(see all)