Queen are one of the most famous acts to ever come out of the UK. Their signature brand of glam rock, camp theatrics and a dose of heavy metal and classic rock is a timeless brand.
It's hard to image now, but in their early days, Queen were not garnering favourable reviews from critics. Their sound too modern, too unheard of and it was something to steer clear of. Following the departure of Tim Staffell from the band Smile, Brian May and Roger Taylor started Queen with Freddie Mercury in 1971. Later bassist John Deacon joined, and for two years they studied and played few gigs. By 1973, the band's focus was on recording a debut album.
Queen Breakthrough
The album Queen wasn't making many waves, however 1974's Queen II became their breakthrough. Building on this momentum, the band enjoyed Top of the Pop performances and their album charting in the United States. Later in 1974, Sheer Heart Attack, their third album, made waves in the UK and the USA. 1975's A Night at the Opera established the band as worldwide superstars, and made Freddie Mercury a household name.
Their popularity continued to rise, with a legendary free gig in Hyde Park and highly charting albums. By the mid-80's, they were rock legends. This despite their slowing popularity and feeling scorn from much of the community for basking and enjoying their success. Queen's iconic Live Aid performance/reunion followed, something with is still admired 30 years on.
By the end of the '80s, success had began to dwindle. the band scaled their activities back. On November 23rd 1991, Freddie Mercury announced his diagnosis of AIDS, he died the following day. The legend did not die with Freddie, however. The band's final album was a 1995 release. In 2001, Queen were inducted into the Rock and Roll Hall of Fame in 2001.
May and Rogers continue to tour with Adam Lambert to mass success. 2018's Bohemian Rhapsody is still gaining favour with critics and movie goes. The film has also opened up the band to a mass fanbase of those too young to have any memory of Freddie Mercury all. The story of Queen will never end, another chapter has simply just begun.
Follow Queen on Twitter.
FREE Magazine Every Saturday!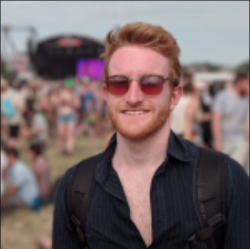 Latest posts by David Thomas
(see all)