Paramore Get Political On New Album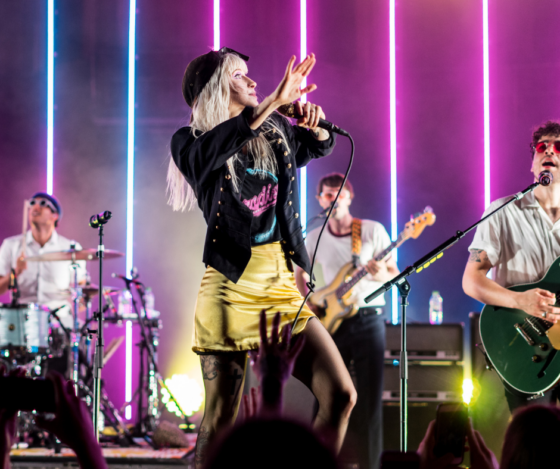 Jump To The Discussion ↓
The lead singer of the rock band Paramore, Hayley Williams, has stated that the band's new album will have some of their most "political" lyrics to date.
Furthermore, Williams said: "It's our most political album in the sense that, I would expect or I would hope, any single person can find something that they fully understand that they're directly impacted by when it comes to social politics or otherwise."
"And I don't think that you should have to be a minority or a marginalised person to have enough empathy to see it and to not only see it, but to try and figure out what the step is that you should take. Doing that type of soul searching and also paying enough attention, it just naturally brings up a lot in a person. I know for us it has over the last four years, and we've talked about it ad nauseam to the point of exhaustion where it feels like you almost become apathetic from realising how far down deep the rabbit hole goes."
The new album, 'This Is Why', will be available on Friday the 10th of February.
Latest posts by George Millington
(see all)