The International Federation of the Phonographic Industry (IFPI) has announced findings that approximately 38% of global music consumers access their music through illegal means. Results were found by looking into 20 of the world's biggest music markets, including the United Kingdom. Music is more accessible than it ever has been as of 2018 but this has not stopped those who wish to pirate music from doing so.
Breaking down the piracy, you'll find 32% of music lovers infringing on copyright doing so through stream-ripping using websites that will rip the audio from YouTube and other streaming services in low quality in mere seconds. Since 2016, the usage of stream ripping has jumped a massive 60%, likely due to the increasing difficulty of other piracy methods and the extreme ease of this one. Those who stream ripped have been reported as saying their main reason for doing so is to be able to listen to music offline without paying for a subscription service, the price of which averages around £10 a month. However little of this money actually reaches the artist, this famously caused Taylor Swift to remove her music from Spotify for an extended period of time. Hell, that's why there's that viral clip of Liam Gallagher complaining that he has to make his own brews these days because artists don't actually get that much money for their music. Of course, a big artist is earning more than most of us could ever hope to, but their income mainly comes from touring, merch and brand deals these days.
P2P software, including BitTorrent, made up 23% of the result, and another 17% simply find their music through search engines.
Frances Moore, Chief Executive of IFPI stated 'This report also shows the challenges the music community continues to face – both in the form of the evolving threat of digital copyright infringement as well as in the failure to achieve fair compensation from some user-upload services. Policymakers around the globe have been scrutinising these issues and increasingly acting to address them."
Nothing has stopped people from pirating music, not the accessibility and instantaneous quality of streaming services like Apple Music, Spotify and Deezer, not vinyl having come back from the brink of destruction and certainly not the shutting down of The Pirate Bay in the UK. It seems this will continue to be a problem, with incomes becoming stagnant and cost of living rising across the board, not many have the income spare to afford streaming services, which often increase their prices.
FREE Magazine Every Saturday!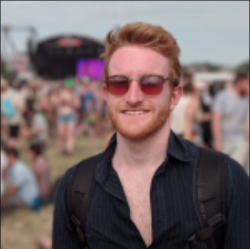 Latest posts by David Thomas
(see all)