Ever since One Direction decided to go their separate ways, fans have been eagerly waiting for a reunion. But what are the chances of a One Direction reunion?
In my opinion, I believe it is very likely. The group did not fall out, causing the split and it was more of a way for them to go out and explore on their own. Let's face it; they all went onto the X Factor alone. Therefore, it was only right for them to give it a go going solo. They have all done very well too. Every one of them has had hit releases, and the music they make individually is good. But, one day they will be touring as a whole again, I am sure.
Clues
Furthermore, the members have even hinted at a potential reunion many times. Also, another clue was revealed by bookies that they might be all be joining forces once again. Plus with Harry Styles working on lots of new music, could this music be for the four-piece group? Quite possibly.
However, he does have a very successful solo music career going at the moment. Therefore, we are unsure whether the new tracks would be for his albums or the hit pop group. Nevertheless, if he does have as many songs as he claims then why not share it with the other members also? We think it would be a great idea.
For me, I think the band will return very soon. Also, I believe the group will become one of those bands who come back now and again. Then depart off on their ways for a while before joining again. If you can have the best of both worlds, then who could blame them.
Would you like to see One Direction return? Have your say by getting in touch with us.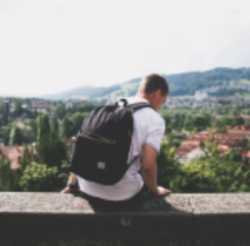 Latest posts by George Millington
(see all)