Another new music Friday greets us. Furthermore, what a treat we have today with some of the biggest releases hitting us like a tonne of bricks. However, it was a challenging week to select our top picks. Why? Because there is so many popping out, but here are some of the most potent hits.
Blink 182 – Quarantine
Blink 182 hit the nail on the head here with 'Quarantine'. A track which we can all relate to, it speaks about the modern times, and they bring their pop-rock quality to make this crazy period just that little bit better. The band have always been a favourite of mine, and they never seem to disappoint with each release proving heaps of likeability. This new release kicks off in typical Blink fashion, fast, nail-biting and they do not mince their words with witty lyrics and also a vocal which will knock you off your chair.
Bon Iver – AUATC
Slowing down the tempo a little bit here is Bon Iver with his soft and gentle new release 'AUATC'. It a sentimental track which plucks away at the heartstrings. Also, it has a strong melody which is challenging to keep at bay, and his acoustic and tender sound has never sounded better with a vocal which oozes confidence.
---
Le Fil – Put Your Money Where Your Mouth Is
Le Fil returns with one of the most stand out pop tracks of recent times. Moreover, the singer who is flying the flag for the LGBTQ community delivers tremendously. His vocals have never sounded better with a melody line which sticks from the instant. Also, the chorus on this track is massively potent, and he mesmerises with his infectious lyricism.
---
So, these are just a few of our top picks this new music Friday, but you can check out what other tracks are making our favourite list by checking out our playlist below.
---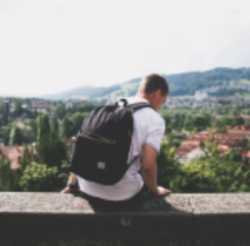 Latest posts by George Millington
(see all)