Wahey! It is new music Friday. By far the best day of the week for anyone who loves fresh tracks. Furthermore, to save you time browsing around for the latest releases, I have put together a list of what is hot in the industry today.
Noah Cyrus
Let's start with Noah Cyrus. Noah is the youngest sibling of Miley. She sounds remarkable similar to her sister, but she brings a new flavour to the pop scene. Also, taking influence from Country, just like her big sis, she does not disappoint with her new track 'Young & Sad'.
Katy Perry
We also see Katy Perry release 'Daisies' today. It follows a very typical Katy vibe. Therefore, if you love Katy's previous hits, you will relish this one too. It is catchy and robust as you would expect from an artist of this calibre. Her best yet? It is up there for sure.
Martin Garrix And John Martin
I am moving into a slightly different vibe now. Martin Garrix and John Martin drop their new track 'Higher Ground'. I have been a fan of both of these artists for a long time now. Overall, vocally, majestic and musically Martin Garrix provides what he does best, a banging instrumental. Check this one out if you want to feel moved with its poignant delivery. Also, it is a dance anthem and for me, one of the best EDM tracks to come out in 2020.
Danny Smart
Lastly, Danny Smart brings Country Rock to the party with 'She's Mine'. It is hard to believe that the singer hails from Barnsley because we hear a powerful Nashville vibe here. Also, it is sturdy with an unforgivably sublime vocal, and he puts his guitar skills on display here too.
So, this is the best new music released today. But there are heaps more tracks which made our new music FRI-YAY playlist. You can check them all out below.
---
FREE Magazine Every Saturday!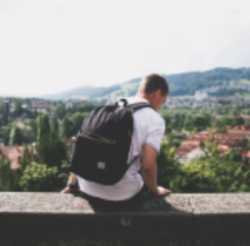 Latest posts by George Millington
(see all)