High-energy duo, NAKD, have released their latest single 'Outrageous', and it is full of the catchy hooks and soulful vocals that fans have come to expect from the Atlanta based pair.
NAKD are a two-piece, made up of Nate Davis and DJ Krillz. Their sound is incredibly unique, yet instantly familiar, combining the passionate sounds of Motown and funk, with the punch and energy of modern pop and EDM to create a sound described by the band as 'Soulful Street Pop'.
Their latest release, 'Outrageous', features Kooly Bros and No Choice Ricco. With its pounding kick, booming bass line and insanely catchy chorus, this single is instant ear candy. Having already racked up over 52k views on YouTube, 'Outrageous' is sure to make it's way into summer party playlists all over the world and NAKD are, with no doubt, one to watch in 2018. For all the latest on the duo head over to www.nakdepk.com.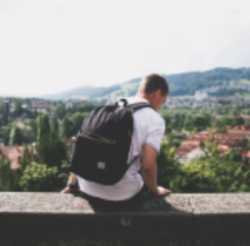 Latest posts by George Millington
(see all)